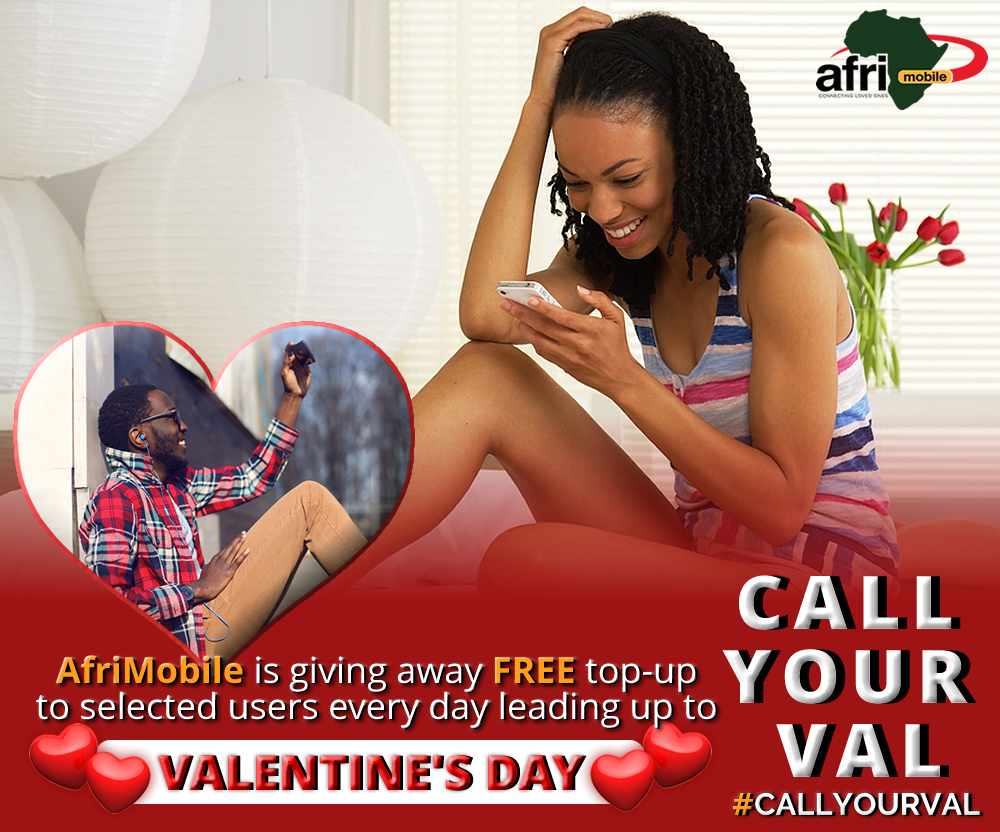 AfriMobile app allows users to make calls to countries across the world, particularly African destinations, at much cheaper rates. With AfriMobile app, you don't need a phone dedicated solely for international calls.
The communication app also offers free, great quality, app to app voice and video calls, instant messaging with additional features such as free voice note-sharing, airtime transfer and more.
AfriMobile Valentine's Day Giveaway Promo
AfriMobile is hosting a Valentine's Day giveaway, where they are giving away free credit to existing and new app users. The giveaway runs from 1st February 2016 at 12:00 pm GMT and ends 14 February 2016 at 11:59 PM GMT.
To take advantage of their giveaway, download AfriMobile App now by clicking the following link: