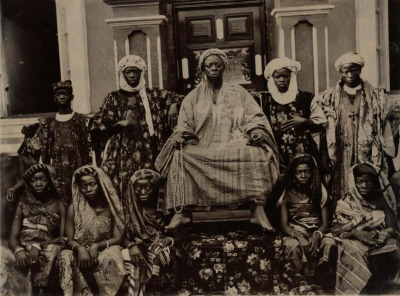 I gained admission into the university at my first attempt with JAMB when I was 17. My parents were very proud of me and provided everything I needed to do well in school
"Just focus on your studies and continue to make us proud as you've always done. Your mother and I will give you whatever you need," said my father as I prepared to leave home for school.
In my first year, I was very serious with my books. I did not want to disappoint my parents who had such high hopes of me as their first child.
Apart from a few girls who were my course mates that I was close to, I had few friends on campus.
I also refused to date. I turned down all the guys who wanted to be close to me as I felt boyfriends would distract me from my studies.
There was one of them however, who was very persistent.
Frankie was a three hundred level law student who was a cousin of one of my friends, Kira.
Kira and I lived on the same floor in our hall of residence.
We met during registration in school and we became friends. Kira and I often attended classes together, studied in the evenings and went to most activities on campus together.
Frankie kept pestering me to date him. With time, I grew to like him and encouraged by Kira, I accepted him. This was in my second year in school.
He was very happy, stating I had made him the happiest guy on campus.
"Isi, today's one of the happiest days of my life. Thanks, babe for accepting me. You'll never regret being with me," he stated, smiling broadly at me and hugging me tight.
We were together for about a year and it was a good time for me.
I loved Frankie very much and could not imagine my life without him. I gave my heart and everything to him and I thought he loved me too.
Then, without warning, my boyfriend dumped me. We had not quarrelled or had any serious misunderstanding. He just sent me a text message one day that he was no longer interested in the relationship.
Frankie broke my heart, making me swear to stay away from boys for a while and focus on my books.
Jenny
It was during this period that I became friends with Jenny. She was one of the 'big babes' in our school. Jenny was often seen driving around campus in one flashy car or the other and dressed in expensive designer clothes and accessories.
Jenny always acted like someone from a wealthy background but it was all fake. She and her friends were heavily into 'aristo runs'.
They dated older, wealthy men who spoilt them with money, cars and other gifts.
Most weekends, the front of our hostel was like a car showroom whenever these rich guys were around because of the expensive-looking, exotic cars they drove.
Jenny also, we heard, recruited girls for wealthy clients who loved to date young girls.
In fact, it was through Jenny that I met the man that would affect my life in a very profound way...
One evening, Kira and I were returning from a late lecture when we ran into Jenny. She was lounging with about three other girls around her car, smoking and drinking what looked like alcohol.
Loud dancehall music blared from the car as if they were in a niteclub.
Jenny beckoned us over.
"I want you girls to come with us to a party this weekend," she stated, blowing a ring of smoke in our faces.
Kira and I exchanged glances.
We were not close to her so why would she be inviting us for a party, I wondered.
That day, we declined her invitation. But she never gave up as she kept inviting us for one party or the other after that day.
It got to a stage that Kira angrily told her to leave us alone stating:
"We've told you we aren't interested in going to any party with you so let us be! Is it by force?"
Then, there was a day, I was returning to school after visiting my parents in town when I ran into Jenny at the school gate. Seeing me, she stopped.
"Come in," she said, opening the passenger door for me.
She was alone in the car and this time, there was no loud music blaring out as usual.
"You know I like you, Isioma," she stated, calling me by my full name as she drove along.
"You are a very pretty girl and it will be a shame if you allow such beauty and youth to waste away. If you hang out with me, I'll show you how to put such assets to good use."
She paused to light a cigarrette and after taking a deep pull, she continued.
"Or, you want to be like all these silly girls in school who run around with these small campus boys? Those ones have nothing to offer any girl. They'll just use you, milk you dry and dump you. Trust me. I've been down that road before and I know what I'm talking about."
Jenny loved to talk. She continued talking all the way to my hall while I listened. Finally, as I was getting down from the car, she said:
"My birthday is next month. I'm having a big party to mark the day. I want you to come, Isi. You can bring some of your friends too. It's going to be big- I'm expecting some top politicians, big businessmen and others.
"You shouldn't miss it because it will be a great opportunity to meet some top people in society. I'll take good care of you there so don't be afraid of anything."
Later, I thought about what Jenny had said, especially relating to campus guys. I had had my own bitter experience with one of them and it had made me wary of guys. But that was no excuse to start dating men old enough to even be my grandfathers, I reasoned.
Anyway, I had forgotten all about Jenny's party till a few days before the event. She called to remind me, stating she would pick me in the evening to her house and we would all go from there to the venue, a top nightclub on the Island.
When I told Kira about the party, she was against our attending.
"Jenny's not the kind of person any responsible girl should be hanging out with. Don't go, Isi," she cautioned.
"But it's only a birthday party," Ivy, my roommate protested. "What terrible thing can happen there? Besides, we hardly go out. All we do is attend lectures, read, do assignments, tests and other stuff. We need to catch some fun sometimes. Remember, all work and no play..."
"Makes Kira a very dull girl!" I added and we both laughed.
Kira gave both of us a scornful look, hissed and left the room in a huff.
Ivy and I ended up attending the party without Kira. We had fun with lots to eat and drink. True to Jenny's words, there were some political and business top shots in attendance. I even recognised some famous faces I had only seen in the newspapers and on TV as well.
It was at that party that I met Chief Thaddy, a very rich business man who became my very first 'sugar daddy...'
Join us 7th June 2016 for more of Isioma's story and her escapades with Chief T. Hope you all have a good night rest!
To subscribe to www.beautifularewa.com sms update for free simple send an sms to 40404 with this word " follow mayor38" that is follow mayor38 to 40404
Remember to leave a comment - Or Send comments/suggestions to 08065190885 via sms or whatsapp. You can also join our whatsapp story group on 08065190885