NCC has officially reported Google to the Federal Government for operating Google Free Wi-Fi illegally in the country.
Google free Wi-Fi was launched last year in a bid to improve access to internet connectivity in the country.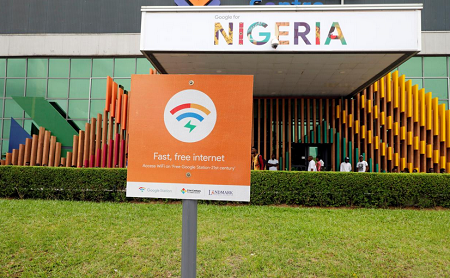 It was first launched in Lagos, and then Abuja. Google's plan is to make available free Wi-Fi facilities in about 200 sites in Lagos and five other states in Nigeria this year 2019.
10 million Nigerians, including Internet Service Providers (ISPs) are expected to benefit immensely from this project. The other states are Kaduna; Port Harcourt (Rivers state); Ibadan (Oyo state); Enugu and Abuja.
However, according to a recent
reports
, NCC has accused the search engine giant of evading regulatory oversight in the expansion of Google Station across Nigeria. The regulatory body has reportedly called the attention of the Federal Government in a letter to the Presidential Enabling Business Environment Council (PEBEC).
There are several other irregularities in the structure under which Google presently provides its free public Wi-Fi for which the Commission requested it to provide information that will clarify certain issues that have cropped up in the course of trying to streamline its usage of Short Message Service (SMS) for user authentication.
NCC also claims that Google doesn't own an Internet Service Provider (ISP) license in the country. Google also fail to pay its Nigerian partners that it had presented as licensees of NCC and dealing with companies illegally providing SMS services.
Should NCC succeed in lincensing Google Station, it could serve as an avenue for revenue generation for the government agency as well as protecting local players.